How did we make this image?
30th Dec 2013

Have you ever been to a chocolateria? We have, and we loved it. This logo works well for small local businesses such as cafés.
23rd Dec 2013

Prepare for the New Year that is around the corner, it's going to be a great year!
16th Dec 2013

Fresh and natural, this orange logo manages to look delicious despite being so simple.
9th Dec 2013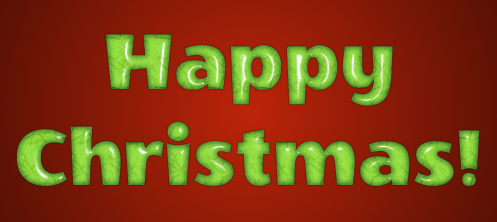 2nd Dec 2013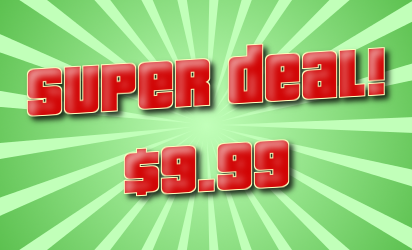 If you're looking for a template for a marketing message, stop looking! This Super Deal logo should give you an idea of how it can be done! Just change the colors and font to suit your brand, and your done!
25th Nov 2013

Looking for direction? Let the Night Star lead the way!
18th Nov 2013

Super simple, and super effective. This kind of logo style is very common for small businesses such as local supermarkets.
12th Nov 2013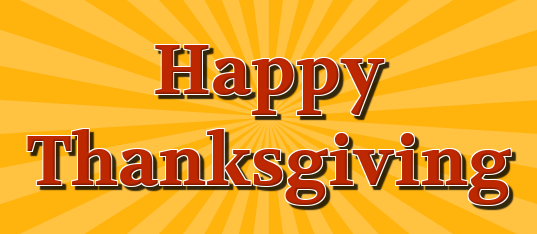 11th Nov 2013

Have you ever had candy so sour your tounge twisted and turned and tried to escape out of your mouth? This is our take of a sour candy logo. Change the colors for a completely different flavour!
4th Nov 2013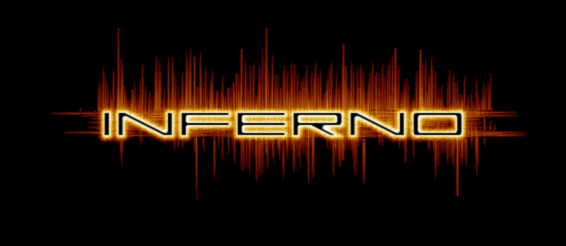 Inferno is here! The pattern behind the text makes this logo really stand out. Try customizing the effect using the parameters under the 'Logo' tab.
28th Oct 2013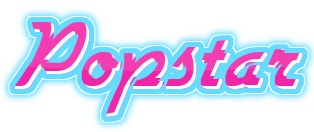 Who doesn't want to be famous? Dream away for a day, using this popstar logo!
21th Oct 2013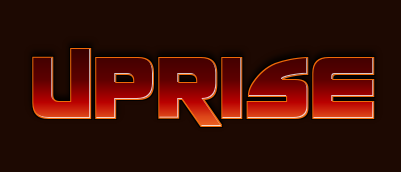 This dark and cool logo works great for the gaming and music industry.
14th Oct 2013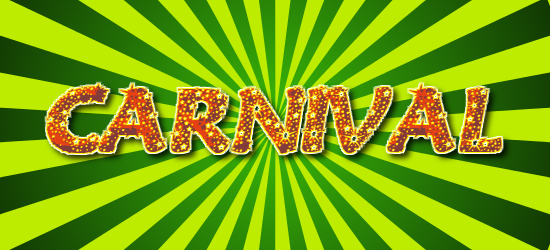 We love carnivals, fiestas and festivals! Join the celebrations and use this logo!
7th Oct 2013
Subtle and intelligent, this logo is well suited to represent technology matters.
30th Sep 2013

Bold signage logo designed to catch attention.
23th Sep 2013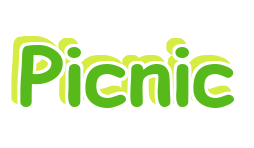 Picnics are great. Fresh, simple and friendly – just like this logo!
16th Sep 2013

Birthday's are awesome, and a great birthday logo can make any birthday card or invitation go from average to really great! Check out our new Birthday Section for this purpose! We will add more birthday logos in the future.
9th Sep 2013

Have you ever dreamt of creating your own toothpaste brand? No? Well, you can always use the logo for any other type of product or business, or anything you want! Change the text font and logo colors until it looks just like you want it to!
2nd Sep 2013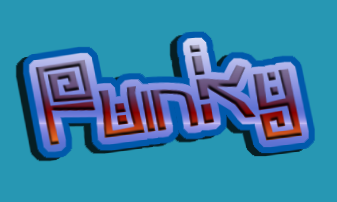 This is a fun and different logo style, sure to stand out in the crowd!
26th Aug 2013

Are you into gaming? Are you plaing in a clan? Create an awesome clan logo using this logo style!
19th Aug 2013

Create your own food product logo using this logo! As always, just change the text font and logo colors if you want to change the look of the logo!
12th Aug 2013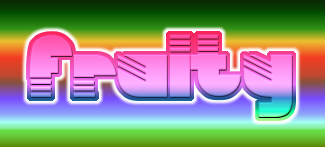 We love fruit - they're healthy, delicious and colorful! Create you own fruity logo to celebrate fruit!
5th Aug 2013

Professional business logo that works great in any color.
29th Jul 2013

Trekking, River rafting, skydiving... This adventure logo is perfect when you are dealing with the wild life!
22th Jul 2013

Do you enjoy summer? So do we - so we made this logo so you can keep the sunshine around all year long!
15th Jul 2013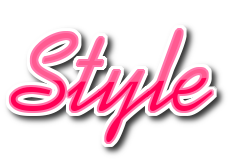 Fun and stylish script logo.
8th Jul 2013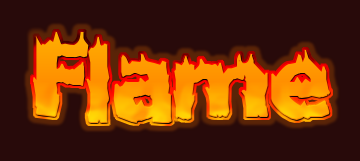 Burn baby, burn! Make your own flaming text with this logo style! Perfect for BBQ invites and any other hot event!
1st Jul 2013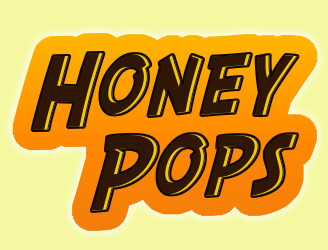 With this logo style you can make your own cereal brand! Experiment with the text font and the logo colors if you want, or use it just the way it is!
24th Jun 2013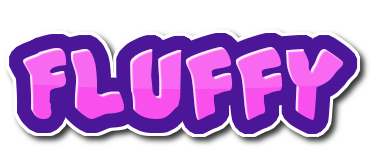 Young and playful, this logo is perfect for young teenagers and kids.
17th Jun 2013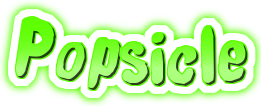 What's on everyone's lips during summer? Ice cream! With this popsicle logo you can make your own icream inspired logo. Change the logo color to any flavour - and make sure to make the glow color match!
10th Jun 2013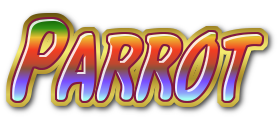 Colorful and fun parrot logo!
3rd Jun 2013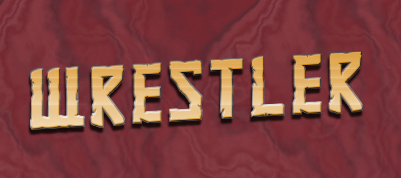 This logo is dedicated to wrestling, a sport with a long and proud tradition.

A light and playful logo.
27th May 2013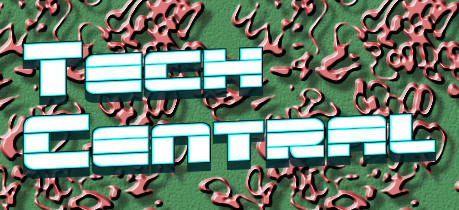 This bio-med tech logo is absolutely contagious, use with care!

The aliens have landed! They use their little ships to form text messages, pretty cool, don't you think?
20th May 2013

Inspired by the suspense and impressive feats of old style strong men of the traditional circus, this logo grabs the attention of the viewer.
This smurf text is blue and white, fun and exciting! Great for event for children!
13th May 2013

Soft and dreamy logo. Works wonderfully in different colors; try changing the logo color and the backgrund!

The last outpost! Create your own military style text using this logo!
6th May 2013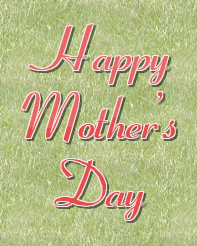 Send the mother's out there that have formed you to become who you are your love; send them this card! Make it your by changing the font, background and colors, or use it as it is!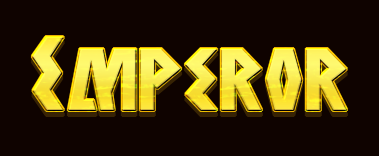 Dominant, old, classical greek leader style logo. Use it to show strength and tradition.
29th April 2013
This dark sports logo manages to look both powerful and playful at the same time. Works well for events outside of sports too, anytime when you want to call attention to your message!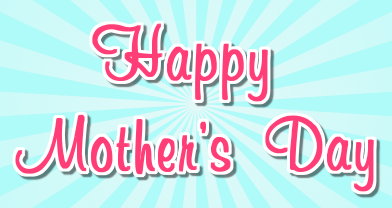 Mother's Day is coming up, and it's time to celebrate! Show your appreciation for everything mothers do by sending them a nice card or email!
22nd April 2013

The Prime logo is a textured technology logo. Comes in a bright orange as default, but if another color suits your purposes better, just set the logo text to use another gradient (or color).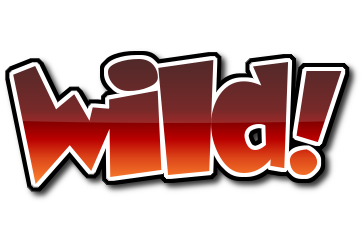 Fun and playful logo, perfect for events for kids.
15th April 2013

Need a confident, modern, logo that asserts that you know what you're talking about? Have a look at this logo. Works perfectly in any color.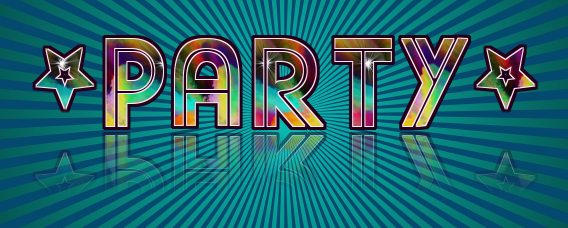 This is a fun and exciting logo, full of movement. Perfect for posters. To make it slightly less loud, change the background to a solid color.
8th April 2013

A quick and modern logo for businesses and individual usages alike. If your keyword is fast, then this is your logo!

Metal textures always look great on text, and copper is no different. Try it out for a grungy text style!
1st April 2013

Have you ever wanted to create your own game? Use this logo to get your cool looking title.

Keep the pale blue color of this logo for a friendly service look, or change it depending on what feeling you want to express!
25th March 2013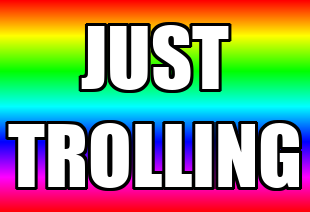 Now you can finally create your own meme text at FlamingText. If you're not into that, try changing the shadow type to glow (black), and see how the big bold letters work well for communicating other types of messages too.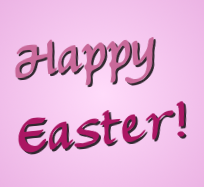 18th March 2013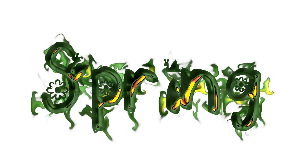 Spring is fun and creative! Use it to bring your message to life.

14th March 2013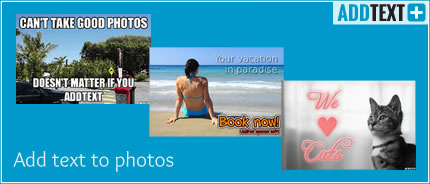 From the team behind FlamingText, you can now add great logo text on top of your photos! We also provide a great selection of photos, and best of all – it's absolutely free!

Check it out now: https://AddText.com
11th March 2013
Now you can write your message in the instantly familiar Matrix movie logo style. Super cool!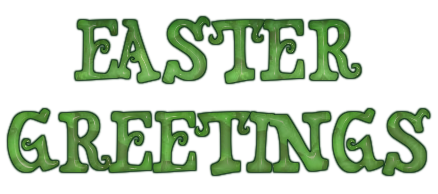 Easter is coming! Share this Easter card with your loved ones.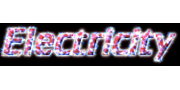 The Eleictricity logo has been updated to work with fixed image sizes and different background options.
4th March 2013

If you are looking for a scary monster logo, this is it!

This logo is perfect for anything in the realms of fiction; games, movies, toys. Use it to dream yourself and your audience away to a land of infinite possibilites.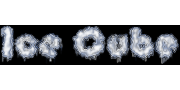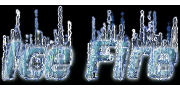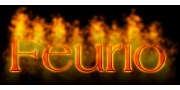 These three logo styles have been updated to work with fixed image sizes and different background options. Go try them out!
25th Feb 2013

Need some big and fun looking text? Looks great not only for comics, but also as title text for any kind of message, such as for promoting fun and exciting activities or travel destinations.

What happens if you put graffiti on wood and put it on fire? Well, we didn't want to try it out, so we created this logo instead!
18th Feb 2013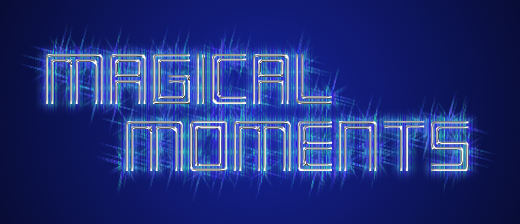 Looking for text that makes justice to your magical moments? This logo style does just that.

A dark glowing logo, communicating sophistication and a sphere of cool. Perfect for IT and digital products.
11th February 2013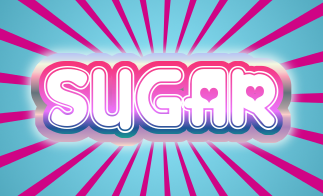 Write your favorite romantic nickname in this logo style.

If you are on a roll, and want to tell your friends, just use this logo as it is. For other purposes, just change the text and other settings and you'll still end up with an awesome looking logo!
4th February 2013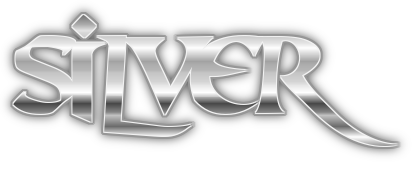 This silver logo communicates a feeling often uses in games, and other fantasy related domains. Change the font for other types of messages; try fonts from our 'Featured' category, for example '911 Porcscha', or 'Bodoni'.
28th January 2013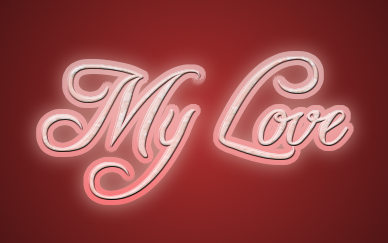 Let your loved one know how much you care.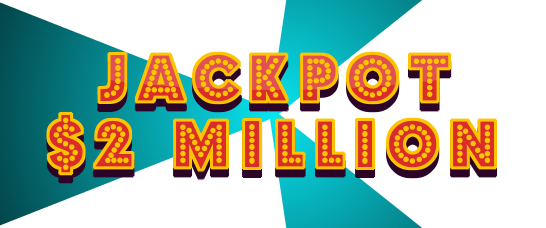 Make your own luck, create a jackpot logo announcing you as the winner! This logo style also works well for other kind of marketing messages.
21st January 2013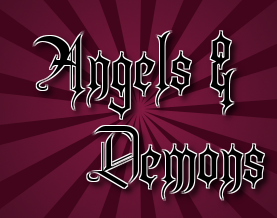 Travel back to old times, with this gothic style inspired logo.

Catch your dreams and put them to words using this logo.
14th January 2013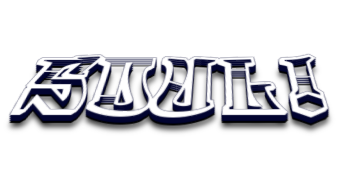 If you like street art, or just cool looking text, this logo is for you.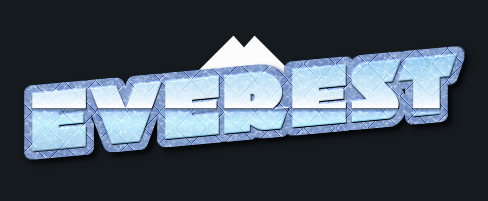 Communicate that outdoor, adventurer, feeling with this logo!
7th January 2013

This is a glossy logo with a 3D feel. It is easily customized, just change the text color, and any other settings you like!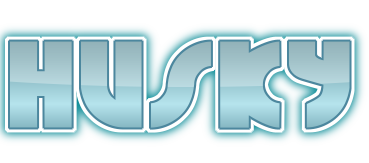 Soft, winter themed logo.
31st December 2012

Did you make any New Year's resolutions? Did any of them involve fitness? In either case, this is modern fitness logo for you.

We tried to make a logo as cool as the northern lights. Use it for anything with an outdoors/supernatural atmosphere, or other themes you find it to fit to!
24th December 2012

A logo style to celebrate the New Year!
We really like alpine skiing, so we made this logo to share our passion. Share it with everyone you want to remind of the joys of winter!
17th December 2012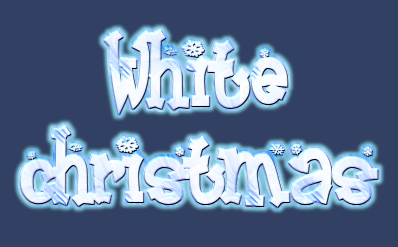 We wish everyone a white christmas, at least if you have snow in your country.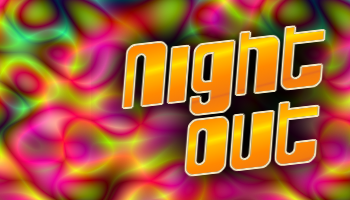 This logo is perfect to announce discos and other kind of party-related events.
10th December 2012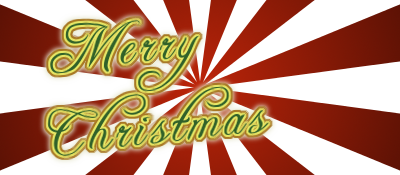 Christmas is here! Share this logo with the people around you.

This Stonehenge logo is dark and cool, and has a sting of retro to it. Great for band and game logos!
3rd December 2012

The Aliens are coming! This logo can be used for a sci-fi feeling, but is also easy to customize using other colors to fit other contexts.

This is a cool looking logo that has a sharp and modern look, sure to grab an audience's attention!
26th November 2012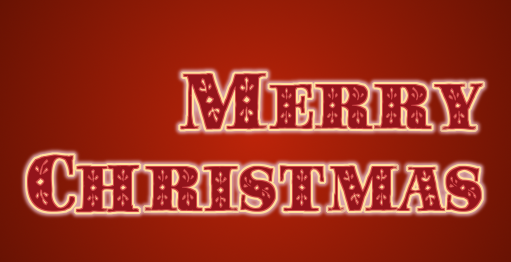 Time to start spreading the wonderful message of Christmas joy! Customize this logo, or use it as it is!

The snow is falling.. or is it, where you are? This message gives a fluffy winter feeling.
19th November 2012

This logo style produces text that looks hand crafted, ideal for craft related work and messages.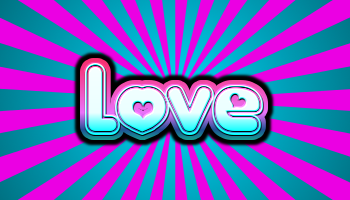 In the upcoming darkness of the cold winter, everyone needs something to cheer them up. Share this message of love to near and dear.
12th November 2012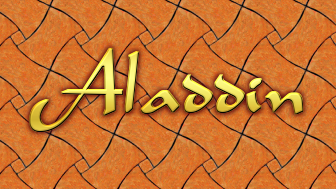 Reach back to ancient times with this arab folktale inspired logo style.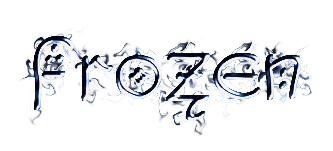 If it's cold and freezing where you are. or if you just want to communicate that adventurous sporty feeling, use this logo style!
5th November 2012

Whether you like agents, crime and thrillers and mysteries, or just want a logo that looks cool and mysterious, this logo won't make you disappointed.

If you want to give your message a grungy, stone carved, feeling, try this logo style. Change the background to a plain color if you want the message to be more clean.
29th October 2012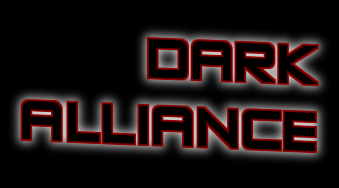 Whether you like agents, crime and thrillers and mysteries, or just want a logo that looks cool and mysterious, this logo won't make you disappointed.

This is a rather neutral logo that can be used to lift up an otherwise plain message.
22th October 2012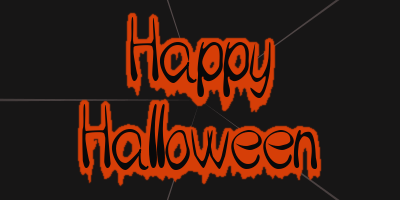 Happy Halloween from the FlamingText team!
If you have a marketing message to share with your audience, try this animation preset..
15th October 2012

Need an elegant logo? Running an event in the fashion business, or just want to borrow some glamour? This logo does that.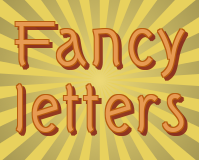 Typographic logo style that can be used for retro styled messages, or for any message that needs some extra volume, without using too much bells and whistle effects.
8th October 2012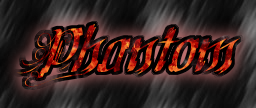 This is a highly detailed logo, perfect for displaying in large sizes. We call it the Phantom.

Have you ever tried lightening your face from below using a flashlight, in a dark room while looking in the mirror? This logo gives the same kind of creepy effect.
1st October 2012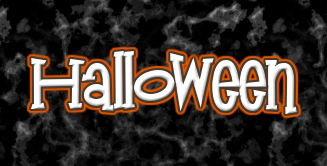 This logo uses a glowing gradient, both on the logo itself and on the background. Pick another gradient and experiment with the smoothing and reflection bands settings for a custom look, or use it as it is.
24th September 2012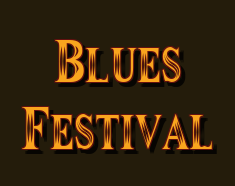 If you want a less flashy and more professional looking logo to announce your event, bussiness, or the like, this logo style could be the one for you. All colors used in the style can easily be changed to make it fit just what you want it for.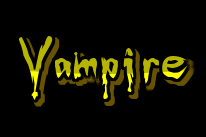 Whether you love them or hate them, vampires are starting to come around at this time of year. This logo gives you a perfect opportunity to show what think about vampires.
17th September 2012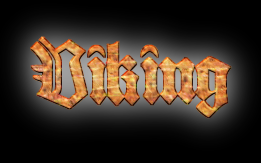 Viking - the conqueror of the sea. Can be used as a game title, band logo, in posters, or anything else that you like!

We don't know about you, but here we are starting to prepare for Halloween. Watch out for zombies and other creatures that might infect you!
12th September 2012
We've been adding and updating hundreds of new Fonts. This week is special and we've added nearly 500 fonts, and updated another 300. Special mention to Shy Foundry! Each week we'll add approximately 100 new fonts. Have Fun!
10th September 2012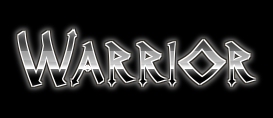 Warrior logo. Perfect for games.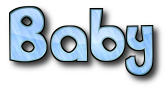 Write your favourite baby name in this adorable logo style. Can help you visualize and choose between different names!
3rd September 2012

If you are dealing with patients, animals, the elderly, or any kind of service for the good, this logo will convey the feelings you want to your customer.

If you are looking to design a poster, billboard message, or anything else where you needs your message to really stand out and capture the attention of by-passers - this logo does that for you.
27th August 2012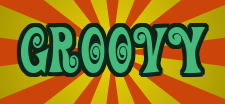 If you want to give a retro kind of feeling to your message, bringing back the style of the 70's, or just like bright and saturated colors, then this logo is perfect for you.

This logo adds depth to your message. The nova in the background will move everytime you update t he logo, so play around with it until you feel satisfied!
20th August 2012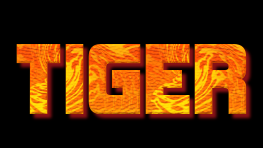 Just like a tiger, this bold logo dominates the scene and makes sure to get noticed. Use to catch the attention of your audience.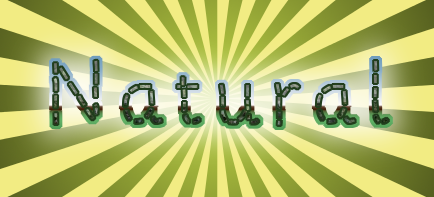 Do you want to share a message about a healthy life style, or a product for well being? This logo can do this for you.
13th August 2012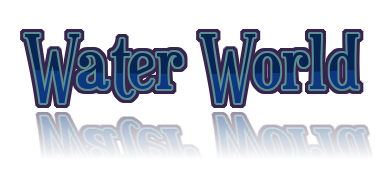 With a deep yet playful look, this logo can make any brand or message stand out from the crowd!
Gently moving stripes that makes a message stand out while not detracting from it s content.
30th July 2012

Celebrate the London 2012 event!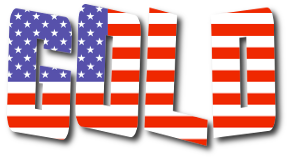 Support your team in London!
23th July 2012

Whether you are marketing a fitness brand or running a sports store, or just feel athletic yourself, this logo will give you that active feeling.

This logo style can be used as a template for simple marketing messages.
16th July 2012

This logo is dedicated to the fantastic summer season. We hope you love it as much as we do!

This highly adaptive logo style looks good in almost any colours, and makes for a great company logo. Try it now!
13th July 2012
11th July 2012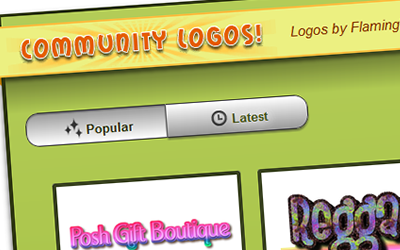 We introduced community logos - logos made by Flamingtext.com's users! You can now see, vote, comment on and use logos that others have made! Go and check them out, some of them are really awesome!
9th July 2012

This logo styles makes your restaurant title look good! Try it out, and don't worry, you can change the colors if they don't fit your brand.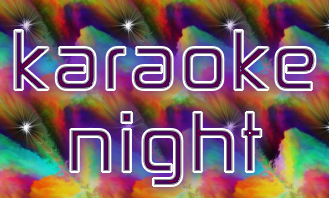 This is the perfect logo for sing-a-long and karaoke events. Whether you are a fan or an organizer, you can stop looking now!
2nd July 2012

If you like animated tv series, you will love this logo. Use it to create fan-material, or spice it up and announce your own tw-show!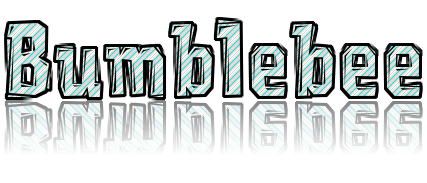 Not all messages need to be loud and strong. Use this logo for more frail and honest information.
25th June 2012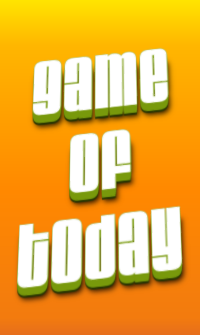 If you have ever been convinced by a simple slogan on tv or by advertisment material, have a look at this logo and see if you can use it to the same effect.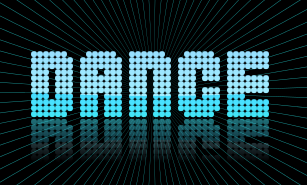 Announcing a party, or any kind of flashy event? This is the logo for you.
18th June 2012

Strong logo that glows of pride and achievement. Change the colours to silver to get a metallic feel.
Playful spinning animation with a good look.
11th June 2012

Bold, dark message that can be use for any kind of material. Well suited for company logos.

Retro gaming logo, bringing you and your audience back to old times!
4th June 2012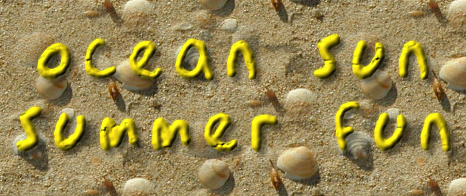 Relaxing summer logo, reminding us to enjoy the times we have now. Use it to spread your summer message!

If you are fed up with the heat already, or just want a short break, this logo is a cool reminder of colder times.
28th May 2012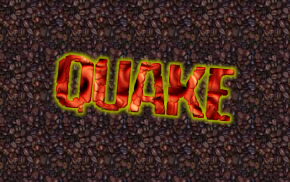 Professional logo that is very easy to adjust to fit any material.
21th May 2012

Cloudy, calm and relaxing logo style. Use when you want your message to set people at ease.

We made this logo with story-telling and fairytales in mind. Use to sparkle some magic over your website, printed material, or anything you like!
14th May 2012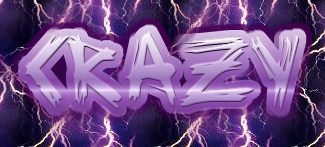 Good looking logo that can be tweaked using different backgrounds to vary the strength of the message.

Want a logo that looks handwritten, or just something that speaks of a school setting? This scribble logo does just that.
7th May 2012

This cool looking logo style looks good on almost anything. Especially well suited for action packed messages, such as those related to the sports industry.

If you need to give a warning message, and you want it to be loud and clear, then this logo is ideal.
30th Apr 2012

Spread happiness with this logo! It is sure to draw a smile from anyone who sees it.

Flying colorful letters. We are not quite sure what else to say.
23th Apr 2012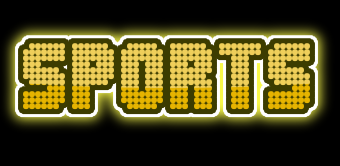 This jumbotron style logo makes sure your message is seen by anyone passing by. Extra well suited for sport events.

A festival logo that stands out from the crowd.
16th Apr 2012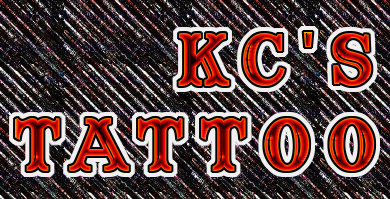 This logo is ideal for your tattoo business, but can also easily be modified to be fit for other purposes, such as fashion stores.

A partially destructed logo with a heavy grungy feel to it. Can be used for cool things such as skateboarding.
9th Apr 2012

This logo has the same style as very popular advertising material. Use it if you have a message to spread!

Cool flashing logo that surely grabs anyone's attention.
2nd Apr 2012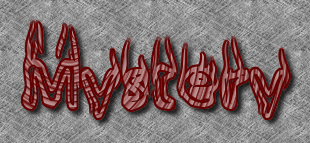 This logo might remind you of something in the sci-fi or mystery genre seen on TV. It can also be used to promote your brand.

This green logo style works wonderfully not only as dragon text but for anything related to mythology and old cool traditions.
How did we make the heading for this page?
The title at the top of this page was made with style
Alien Glow
, font=Bodidly fontSize=70, glowColour=(51,102,255) and glow=5.